4 DIFFERENT VEHICLES. ALL SULFUR FREE.
Seborrheic dermatitis and dandruff are a negative. Luckily, my sulfur-free
treatment and its scent are a plus.
With the Ovace savings card, eligible patients may save on their prescription.
Subject to eligibility. Terms and conditions apply.
THE OVACE®
LINE OF PRODUCTS
Elegance in Every Vehicle
The OVACE® (sodium sulfacetamide) product family (OVACE® Plus Wash Cleansing Gel, OVACE® Plus Shampoo, OVACE® Plus Cream, OVACE® Plus Lotion) is intended as a topical application for patients with the following scaling dermatoses: seborrheic dermatitis and seborrhea sicca (dandruff).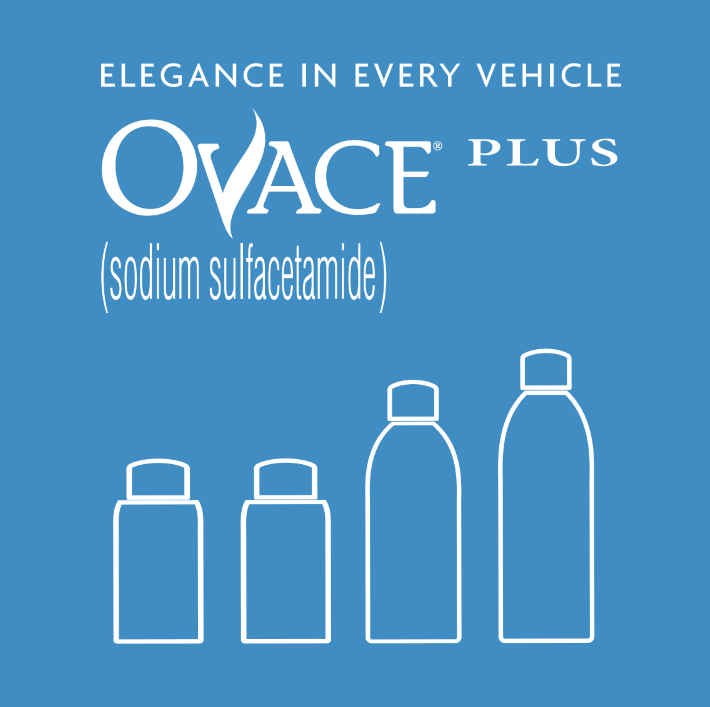 With a refreshing scent that's agreeable for most patients' routines1-5
Making it suitable for long-term use, or as directed by a healthcare professional1-4
With the antibacterial, clinically proven ingredient sodium sulfacetamide5

OVACE® Plus Wash Cleansing Gel is an effective solution for cleansing the face and body. It is a sulfur-free, clear facial wash with a refreshing scent that is ideal for patients who are sensitive to sulfur.4

It is a practical formulation for washing the hair and scalp. This sulfur-free shampoo has a refreshing scent that patients will appreciate.3
It is a practical formulation for washing the hair and scalp. This sulfur-free shampoo has a refreshing scent that patients will appreciate.3


OVACE® Plus Lotion indicated for treating secondary bacterial infections of the skin due to organisms susceptible to sulfonamides and who require application over larger areas of the body. It is also a refreshing, scented, sulfur-free solution
that patients will appreciate.2

OVACE® Plus Cream is intended as a topical application for patients with the following scaling dermatoses: seborrheic dermatitis and seborrhea sicca.1
OVACE® Plus Cream is intended as a topical application for patients with the following scaling dermatoses: seborrheic dermatitis and seborrhea sicca.1